Nice list of dream listings — give you a sense of why travelers are choosing Airbnb over an impersonalized and revenue-driven hotel chain.
Here is a list of the most amazing, beautiful, and unique listings we could find. Add your #airbnbdream listings!
The House of the Smiling Sun, as it's named, is "perched on the side of a canyon surrounded by the most stunning views of Cathedral Rock, Seven Sisters, the Mongolian Rim, Pyramid Rock and other red rock vistas."
A beautifully designed home in the mountains of Malibu with endless views. "The quiet is unlike anything guests have ever heard and they love the fluffy towels too." - Jennifer A. Grossman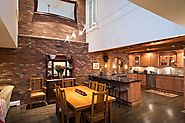 This Victorian brownstone triplex offers a private outdoor patio.
The owners of this log cabin urge guests to "escape to the mountains for a getaway.
The owner describes this property as "the coolest house in D.C." It has a heated pool, pool table, poker table and other swanky amenities.
This property features a 19-foot waterfall, swimming grotto and two whirlpool spas.
At $725/night this place is a deal!
This "grand mansion ... is all about comfort, privacy and relaxation," according to the listing.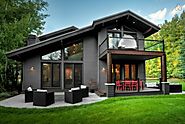 This property is near to two popular Utah ski resorts.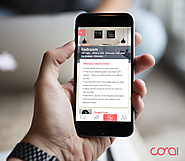 Coral is a home sharing experience tool.
Head to www.coral.life to check it out!
The owners describe this property as "architecturally designed and decorated with a blend of Santa Fe Traditional and Mid Century Modern influences."
This large property in California's wine country offers "spectacular mountain-top views overlooking vineyards."
Three blocks from the beach, this property has a saltwater pool, hot tub and game room.
"Escape the city life and unwind at this spacious country barn house conversion," the property's listing reads.